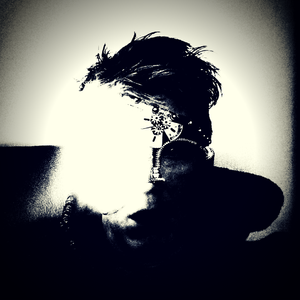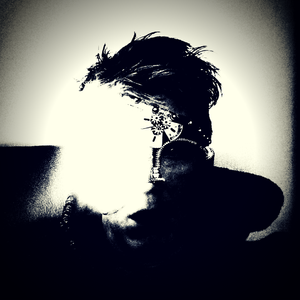 I mean, seriously, I know I should have a word with myself on a regular basis, because you know, and I know, the issues are getting diagnoseable at this point. But this picture comes with a tale.
Funnily, I have had this, and a few other masks, sitting around for a while now, but they have never seen the light of day. They are for a new series of music videos which we are gonna be getting stuck into making very soon. The reason these are only coming out to play now, is all down to a man called Chris Molloy.
For the uninitiated, Chris Molloy is the frontman of Chris Molloy and the Zang, who are very very worth checking out. (Seriously, remember yesterday I went bickies for not supporting local, independent music, here is your chance).
Anyway, I was in the Spaniard in Belfast, catching the Ciaran Lavery set at output. I got introduced to Chris through a mutual friend and we got to talking. It was clear he didn't know me from Adam, until my friend mentioned I played in Chase the River. Instantly he remembered the front of Infinite worlds, you know, the whole murder vibe we had going on. Now, like I said, these masks have been kicking around for a while, but honestly, my self confidence has never allowed me to go full metal jacket on some of the things I have wanted to do, living in a safe space, writing and playing music I think people want to hear.
But, seemingly, the first time I ever ventured out into the abyss of my own creation and ambition as an artist, is the one time it stuck securely in the memory.
So, I sunk the better part of a bottle of rum, found these and got creative.
The irony is now is the prefect time, they were designed for other tunes, but what we are doing now, is the perfect backdrop to the new theme we are going to be running with, and running hard.
Please, if you see me going back to being my introverted, safe self, kick me.
Also, a reminder from yesterday, support local music, Today's lesson is Chris Molloy and the Zang.