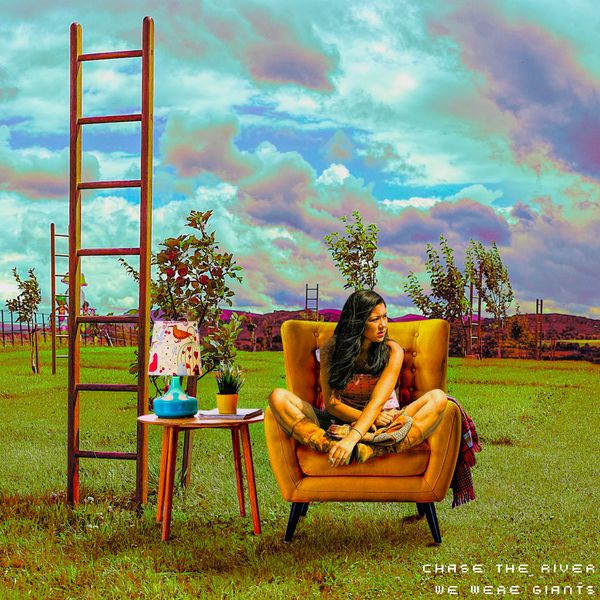 It is finally here, but in no single way the way I imagined it...

We were giants is a new, 5 track EP, that, for the first time in my musical career, is fully self recorded, self produced, and self mastered. It has been a learning curve unlike any other I have faced.

And the REALLY strange thing about this? We have 5 more songs absolutely ready to release which we recorded down at Take 6 studios.
Don't worry, those songs are going to come out pretty soon, but looking back, I have to stop and wonder what the hell I was thinking.

I think in part, that there has been a relatively significant absence on my part, both in terms of releasing music, and generally interacting with the world, which is on me.

So, coming back from the cold, I wanted to make something absolutely personal, and absolutely challenging. I cannot think of a better representation of this than sitting behind the desk and in front of it simultaneously.I questioned every decision 5,000,000 more times than I would if I was working with a producer. Every guitar tone, every decision in the mix, everything was scrutinised. 
One of the songs, 'magic in a world of infinite sadness', went through 27 mixes before i settled on the one you will hear. (For the record, everything from mix 5 onwards was about the same, these were micro adjustments).

So, what do we have now? Well it is already up online with the gods of the internet, pre-orders will start soon, and I am just really looking forward to sharing it all with you, there are 5 songs so incredibly personal. The first song, 'Just a show', I wrote over 10 years ago, and it never got played, it lived with me in the basement of my mind, and suddenly, in the moments of piecing this together, it just fit perfectly to what I was trying to say.

At the last minute I decided to add an acoustic b-side called 'brother', as really this EP marks a return after almost 2 years away, and for the first time, I am releasing music without my good friend who passed away. This song, was written shortly after that, and I felt it was incredibly important to finish this EP with my thoughts with him.

So stick around, enjoy the EP when it comes out, if it means this much to me, I hope it will mean just a little to you.