So yeah, I am pretty shit at updating this blog thing, I just realised in 2017 I did not post once! well, that was awful of me, especially considering how many quite frankly awesome things have happened to me, and Chase the River as a whole.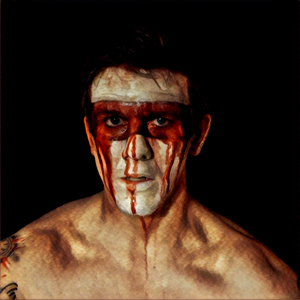 In any case, I am back now with quite a big bit of news! So I went to America (No biggie, but plenty of stories to tell you, because it is a fucking big thing in my career). There I was supporting Bassh (who are awesome, go look them up, I will tell you tales later) and doing a bit of recording. I met my brother from another mother out there, the one, the only Leonardo Solis. We got to work and we managed some rather spectacular stuff, some of which I am releasing this April for you to wrap your ears around.
Forgive my bragging but it is sounding awesome, seriously fucking awesome, I could not be physically happier if I wanted a pony and one of those little bastards was sitting under a Christmas tree for me with a little bow on it. 
When we were out there we played with some music gear that I have only ever actually seen in pictures, retro moog, wurlitzers, rickenbackers, you name it, i got to play with it (google omnichords, and be amazed). But the fun bit was, this stuff is not 'chase the river' stuff, it is electronic, it is synth, it is different. And what we did in America was very different. Anyway I am going to be launching this in Belfast at the Black Box on the 6th of April. This is being released in conjunction with my good friends over at Pop Up, who are massive supporters of the local music scene, you can check them out here.
I am being supported at the Launch by Wanderers and Brash Isaac who blow me away every time I see them, so it is sure to be a good night all together. You can buy tickets directly from me by clicking here, and I would be obliged if you would. We are GIVING AWAY the single for every single one of you who arrives, plus £2 from every single sale goes to charity. So in summary, fucking awesome music, for charity and you get your music sent to you for free..... awesome.
Anyways enough of my bullshit for now, I will return presently with some tales from the road, For I have many. Until then, don't kill anyone.