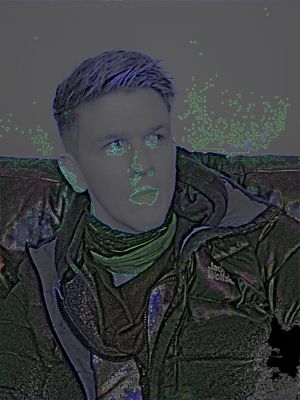 It is the end of February nearly... How the actual f**k did that happen?
I mean, I have known for a long time that my grasp on time is, at best, at times, pretty shit, but this is ridiculous. So what has been going on? Well, in truth, I can feel myself losing a little bit of grip on things. Now, I am not actually sure if this is a good thing or a bad thing. There is a load of writing, gigging, just generally being busy as hell. I have moved house, I quit/got fired from the part-time job I was doing (not sure what happened there, the guy was an asshat, but I will fill you all in on that at another time), so yeah, a LOT of shit has been up in the air.
Now, before you all get worried that Stuart is in need of an intervention, there has been some absolute awesomeness.
So, after the barge gig, we realised we had tried something really different, the songs were bigger, there were riffs, there was a lot of noise, and honestly, we had a blast, and more importantly, so did everyone who came to the gig.
But there was a problem, we don't have a huge amount of music that is like this for you to listen to. So, Stuart picked up the phone to Declan Legge, a man I have not been in a room with in a long time. Declan has been off doing awesome things with Jealous of the Birds and co. But shit needed doing, shit gets done.
So we have hit up the practice room, writing, practicing and recording. Now, I have read 'the secret', and for the record, I think it is to the power of positive thinking, what '50 shades of grey' is to erotic novels. In truth, it's shit, just dumb enough to sell millions of copies (looking at you Justin Beiber). But yes, work hard, focus, and good things happen, cue International songwriting competition, where Chase the River made the Semifinal, maybe the final (let's wait and see). But yeah, and we are hitting up the gigs again soon, 1st off in March at Alexanders in Holywood. Between now and then, we are gonna be back in the studio, making new, big tunes for your delectation.
But for now, here is a picture of me, looking kinda fucked up. Because the wider world is kinda fucked up, the matrix is breaking and we just need good tunes and good news, so keep that in mind.